Clowns Leave Child Home Alone: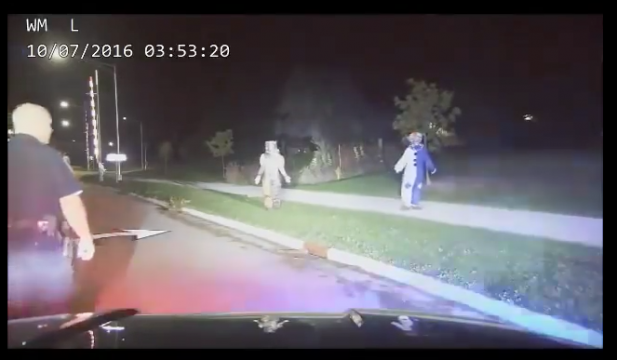 13:59 / October 12, 2016
El Paso, (Entravision). The Menasha, Wisconsin police recently arrested a husband and wife for leaving their 4 year-old child home alone so they could dress as killer clowns and scare people in the streets. The 26 year-old wife was acting as a getaway driver for her 29 year-old husband and his 20 year-old friend. The child was taken by the Department of Human Services.
The parents were charged with neglect.